1.Go to the collection : optical frames,Choose the lens you like.Remember to add the frame to the cart.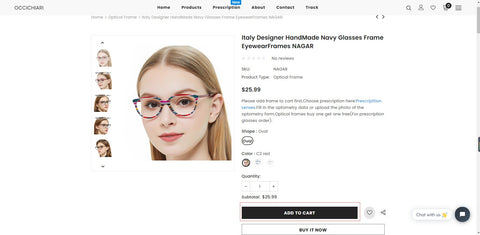 2.Go to the collection:Prescription Lens,Choose single focus or progressive lens according to your situation.Normally, when you have ADD in your prescription, you must choose progressive lenses.
Before adding the lens to the shopping cart, you need to fill in the optometry data or directly upload the picture of the optometry form to us.
single version lens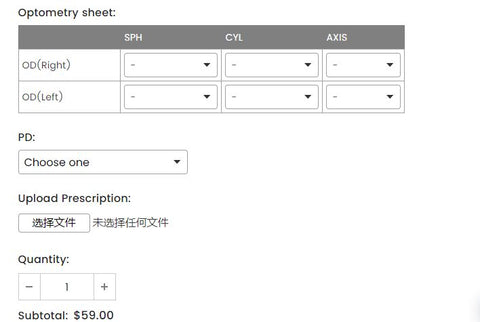 progressive prescription lens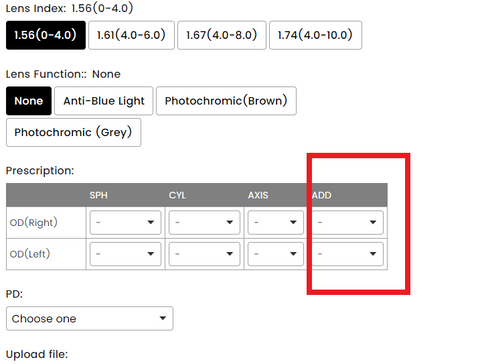 After you place an order,We will perfectly match the lens with your frame, and we will also give you a pair of frames.